Cold Wars 2018
"Holy Wars and Those Who Fought Them"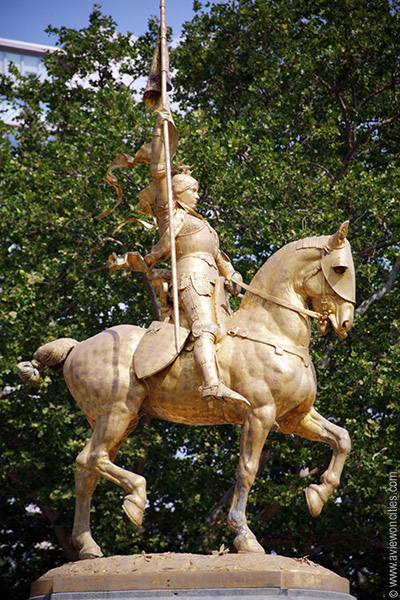 http://www.aviewoncities.com/gallery/showpicture.htm?key=kveus6075
I wasn't thinking of going at all, until a gaming buddy said he was heading to Cold Wars to sell at the flea market, aka "Wally's Basement". Seemed it might be a good opportunity to make more progress on "

Operation Project Reduction

" [CLICK], especially with Gary's guidance. Uncertain, I checked with him to see if he'd be willing to split one of the two tables he and his dad were getting. I also checked with an old trooper pal to see if he'd like to get together, and if I could stay over at his place [8 minutes from the convention, conveniently enough]. When both were affirmative a few days before the 'con, so there wasn't any more room for excuses!
I dug into boxes / bins with the criteria
"anything that
won't be used this or next year, and is replacable, is a flea market possibility"
It was of course a pain - there was more than I remembered having. Stuff was disorganized, sometimes dirty, and inconveniently hidden under other boxes since we moved here almost three years ago. I ended up taking the opportunity to also sort thru the garage, despite cold weather: consolidated storage bins, found boxes of resin 25mm West European buildings by
Hovels
[including a complete, mint La Haye Sainte] and 28mm sci-fi terrain, and brought my Necron project indoors. I also made a pile of stuff I didn't think I'd be using anytime soon [in this year, or next year], and that could be replaced if the project appealed in the future.
It's best to sort in a clean, large space - so the formal dining room I'd just thoroughly cleaned was the staging area. I organized and packed best I could, threw useful items into a little storage tub [sharpie, tape, sticky pads and such]. Friday was the day I planned to arrive, and I finished up by working all morning organizing and checking item prices on the internet; 50% of retail for new items, and "wing it" on used items.
As I finished up, I had a sudden inspiration - to use all the proceeds for charitable giving, and made a sign saying as much, including listing the names of the likely local charities. Hopefully, this would give that little bit of extra incentive to people who were undecided or liked to drive a hard bargain! Finally, tossed in three mixed boxes of books that were unsorted for good measure, then packed my car up fully - just below the level of visual impairment by the time a hand truck and overnight bag went in.
Got there on Friday evening to find that I couldn't register for the next day at the registration desk! They quite helpfully told me to do it with my smart phone, then skip the line the next day. So, went to my friend's and we had enjoyable evening getting caught up, including going out to dinner. Before sleep, I spent a while pre-registering with my smart phone. It did work and the new site is pretty efficient - thankfully!
Next day, I promptly showed up and parked at 0740. I printed out my badge and met Gary at 0800, and we checked out the space which was unfortunately the Theater. Thankfully, there is an elevator and it WAS made available to us, or I don't know how I could've dragged all my junk upstairs! I was settled in with Gary by 0830, and the staff volunteers were really helpful and easy to deal with, which was a relief - no petty tyrants ruling their fiefdom with an iron fist! I spread things out as best as I could, within the rules, and tried to relax and enjoy the process. Have to say, I prayed Friday and Saturday morning that all would go well and had prayer support from others!
I hate selling anything live in person, but have had to get better at it over the years. Eventually, my patter evolved into:
- ask people who stopped to look, or who were walking by very slowly, if there was something in particular they were looking for. If yes, and I didn't have any, I told them so and steered them elsewhere if possible. [interestingly, most were "I don't know, just seeing if anything catches my eye"!]
- If yes, I told them about the 50% off all new items, and pointed out the sign that all proceeds were going to charity. Used items I encouraged people to go thru and make a pile for a final "total discount".
- I then pitched prices to people. By reactions, it was pretty clear if it was more, less or about what they expected. Some dickered, but I also pointed out that 50% off was a great discount and that I was trying to raise money, then I'd give a bit more off, even if just a few bucks.
- overall, I
encouraged people to grab more items
[especially rule sets and books] to build UP to a reasonable price point of $5 or more.
Generally speaking this worked pretty well - several thanked me for explaining what I was selling, and most bought something if not all. As many people didn't have something they specifically wanted, they were really just looking for a deal. I tried to steer people to the complete projects I had.
Eventually, business got pretty, well, busy! I got more and more people to hang out and shoot the breeze a bit, and that made it more fun. I ran into several people I knew, some of whom bought things. It went well enough first round that I stayed for the second, paid $25 for my own table, and then repeated the process. I was pretty exhausting, but went well -
I raised $1,010 for local charities - thanks everyone!
Useful tips and items:
Next time, plan months in advance - saves money.

Run a game or two - saves money!

Get a hand-truck that can also be a dolly with handle!

Bring bungee cords!

Bring something soft to stand on, and a cushioned stool to sit on while at eye level with people.

Bring a card with my blogs on them [use free card service].

Bring $20 in 1's, $50 in 5's and $100 in 20's for change.

Pre-register! I renewed my HMGS membership, which is a no-brainer discount if you attend more than one 'con.

Go Friday early, stay overnight with friend, stay all Saturday [maybe Saturday night].

Organize and price everything out more carefully.

Bag books / rules / etc with multiple parts.

Have a bin of "Everything is $1" sitting in front.

Price armies / bags / blisters by the fig - $1, $1.50, whatever.

have a cool picture of the model / figs / etc and outline the retail price of the project, then the discount, clearly.

Park to the right, near the handicap entrance!

Stick with the "charitable giving" theme - seems to help [hey, had prayer support, too!].
I then got to wander around the 'con a bit more, adding to my pics of various games and the terrain they made, especially. Here's some sights:
Micro-armor terrain sets above and below. I like the templates but not the roads.
Below, more micro armor, including Great Northern War 2020?
Anyone recognize what's on the dice cup below???
OK, so this IS 1/285 or 6mm, but manga battlesuits are fighting in Tokyo [or somewhere]. City terrain by "Cityscape", looks really good - quite 40K up close...
Switching to 15mm here, I think these are Team Yankee boards.
ACW on a light green pet fur cloth - not bad, but I'd switch to a brown one.
15mm WWI - nice work with the craters matching the ground, makes it blend well. The "yellow" smoke / fires are actually fake votive candles - looked awesome!
Upping in size to 25-28mm. Raid into Bergen Cty, NJ. Like the job with the pet fur cloth, and the roads blend nicely. Had to photo this 'cause I was born in Bergen Cty NJ!
Ancient Imperial Romans v. Gauls / Germans. One big cloth almost 30' long! Huge buildup with insulating foam below, I'd say the hill is at least a foot higher than the edges.
Bootlegger gang wars in 28mm. Nicely carved board with panels - has a retro "toy soldier" look to it, but overall, I don't like the lines of the panels [plus they wear with handling].
Frostgrave game - amazing terrain. The ice flows are some sort of foam padding cut - nothing else added!
28mm Napoleonics - great job with fur cloth. Light spray painting, trees go thru the bottom and are held by magnets - clever! Plastic tree trunks with bit of fluff [doll stuffing?] spray painted. Sort of an abstract look, but not bad. Not articulated enough for foliage, IMHO>
Kids games were scattered around - much more likely I'll take my son at some point with this stuff for him to play in. Below, Frog Wars using Eureka figs and toys. Nice looking table!
Dig the snail with howdah!
Lego Pirates - 25mm?? Let's argue about this scale...
And gaining size, Sash and Saber 40mm figures, American Revolution. Nice!
Pet fur fields, spray painted. Pretty good appearance of fallow fields. Fences look like wood matches, but could be loads and loads of balsa wood.
Finally, 54mm figs from "All the Kings Men" who are throwing a game. Toy Soldier maximus!!
Overall, a great time, had a bunch of conversations, got some "thanks for your service" from supportive gamers, and a few positive comments from people at the flea market, especially one cop who was blown away that I was giving the money away and said something like "Nobody does this...everybody should do this", so I can attest that it was a pretty spiritual time, and I feel great having gotten rid of about half what I want to unload. There was _some_ temptation to get stuff, but I wouldn't be getting to any of it before Historicon or Cold Wars, so why bother??
I think I will try to make Historicon. It is a bit close to AT this year, but it should be manageable - may bring Mr. Winkie with me, I think he'd have fun.